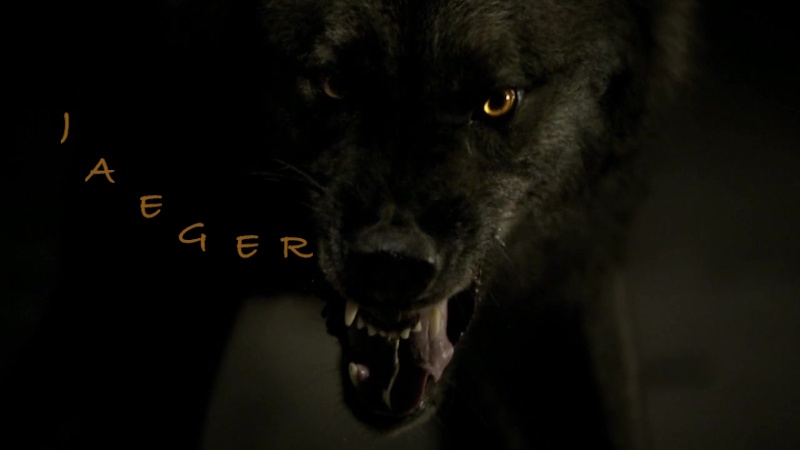 Itinerant : : Male : : Three Years Old
Weight : : 97 lbs                                                                                                
Height: 32 inches                                                                                                
Likes : : Peace, humor, dignity, warm days, play, and good conversation                                          
Dislikes : : Someone feeling down, being left out, having a plan fall through, arguments, too much work, swimming
Core value : : Loyalty                                                                                          
Greatest fear : : Hurting those around him                                                                      
Family : : All deceased or disowned                                                                              
Favorite location : : any high, sunny spot
P E R S O N A L I T Y
If you need a big brother, you have found one in Jaeger. Unconditionally and wholeheartedly a kind individual, he is the loyal companion who is never flustered by faults in his friends. He is a patient teacher and can relate to almost any age or personality type. Rarely does he exhibit frustration and, even then, it is extremely mild. He can be courteous to the point of absurdity. Observant and intelligent, he can always be counted on to watch your back, whether you realize that's what he's doing or not. A subtle individual, it's often hard to tell exactly what he's up to and he is often slipping in and out of the background as he carries out his private agenda. Never to worry though––Jaeger has the uncanny knack of appearing whenever and wherever he is needed (or least expected). If there was ever someone to complete a given task promptly and efficiently, it would be this wolf. Just because he's good at work doesn't, however, mean he doesn't have a personality. He possesses both a mild, sweet humor and a more intense satire reserved for close friends. A very physical individual, Jaeger has the habit of placing himself uncomfortably close--or on top of--other wolves. He also communicates through a lot of shoulder bumps, nudges and brotherly caresses which, to the unprepared individual, can seem either very rude or very flirtatious: neither of which he intends. He loves to play, but is most often found chilling on the sidelines––where he can keep a close eye tuned to the goings on.

Ever concerned with the welfare of others, Jaeger sometimes overlooks himself. Sadness and exhaustion often linger behind his surface of chivalry. Never one to let his mood affect others, he will retire to a lonely corner and suffer in silence. Others rarely see past his outer behavior into the very kind, but very troubled, heart he carries. Much of the goodness he displays, while a perfectly genuine part of his character, is also a barrier he has created to push away a dark and violent past. A terrific strategist, there are more thoughts than just "are you doing okay?" running though his head. Pacifist though he may be, some of the wolves Jaeger has encountered bear unexplained scars.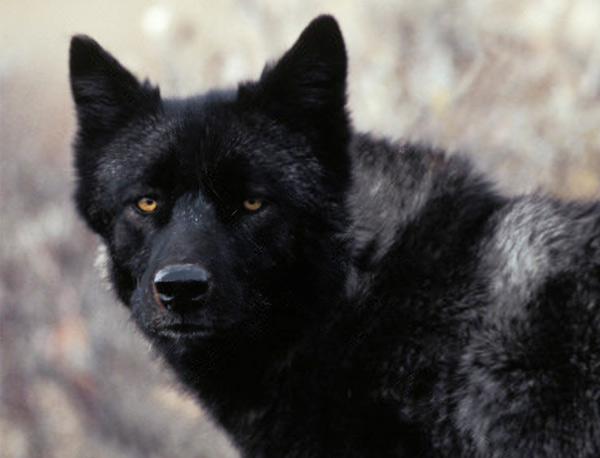 A P P E A R A N C E
Jaeger's primary fur color is black. Age and a hard life has added some gray to his muzzle, with more coming though on his shoulders. When touched by the sun, a warm chocolate hue penetrates his entire coat. His eyes are his most striking feature: vivid orange, richer and brighter than any autumn foliage. Highly expressive, he gaze is at the heart of every emotion he conveys. He is smaller than the typical male and his build is average but very compact: robbing him of any intimidating height but hardly reducing his strength. Under his thick fur he has a single, ugly scar on his left shoulder. Ask him about it and be prepared to receive one of Jaeger's rare glowers, but it does become a noticeable hinderance when heavy exercise brings back the pain of his old wound. He is wolf who excels at stamina, both mentally and physically. Overall he is not a stunning individual, but he does have a simple pleasantness to his looks.